NOTE: This listing is an example of a benchmark cache type, in this case it in an example of a Canadian benchmark listed in the CGS-NRC database - one that I purposefully set out to find using only the station description = one that you won;t find on any other GPS-games site. Although it is currently listed as a virtual, it will eventually be converted to the new benchmark type when that is rolled out, or it will be archived and relisted. The final format may change in accordance to the listing requirements once those have been decided. you are welcome to find this virtual cache all the same, while it is still active.
If you are viewing this listing and would like to make suggestions for the new Benchmark Cache Type, please leave comments on this cache page or in the OCNA forum: http://forum.opencaching.us/viewtopic.php?f=2&t=1820
--------------------------------------------------------------------------
User Description:
This Benchmark is a Vertical Control Mark, set by NRCan. It is one of the few "Bilingual" marks I've found, having both English and French text.
The benchmark is a brass cap on an iron rod, just off the side of Fifty Rd. Ffity Rd runs south from Lake Ontario and climbs the Niagara Escarpment, making a very sharp turn at the top. You can park on the north side of Fifty Rd - the benchmark is located across from the parking area.
There was a witness post, but it appears to have been mowed or plowed down. A wooden stake has been put in it's place. The benchmark is in surprisingly great shape.
Benchmark Image - close up showing markings: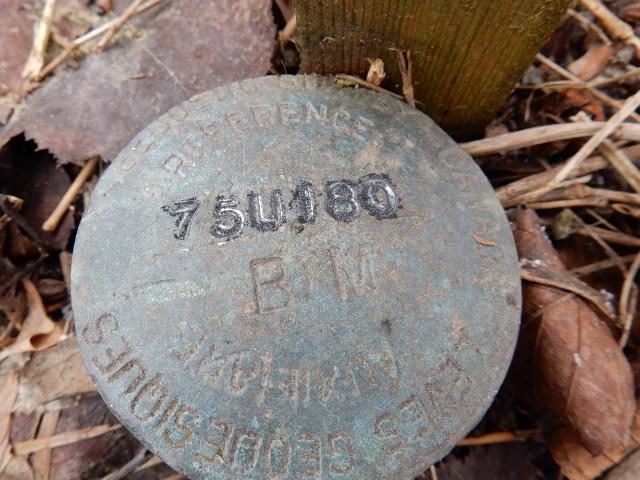 Benchmark Image - Eye Level View: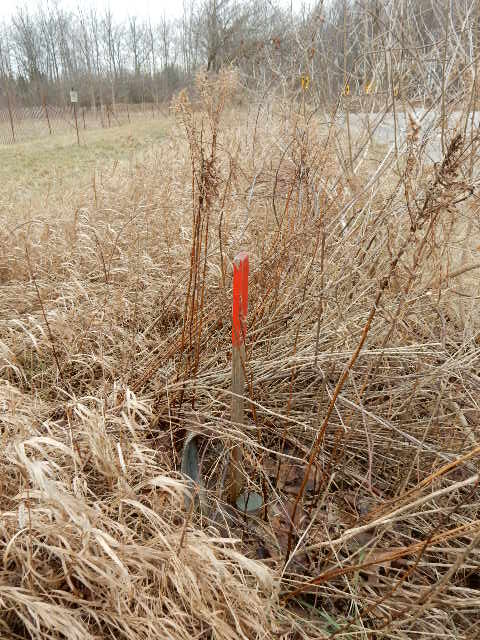 Benchmark Image - Horizon View: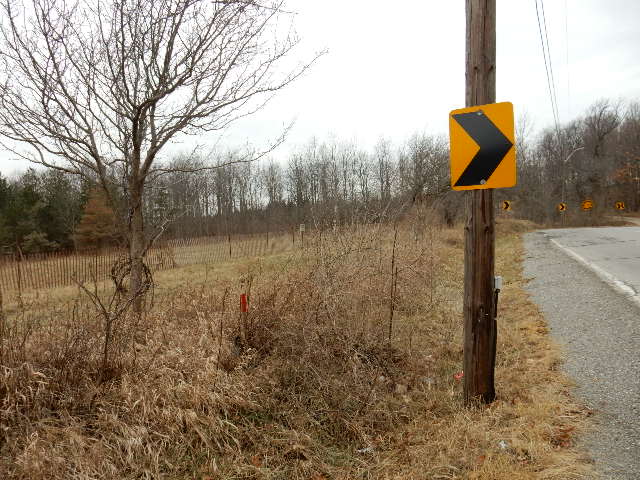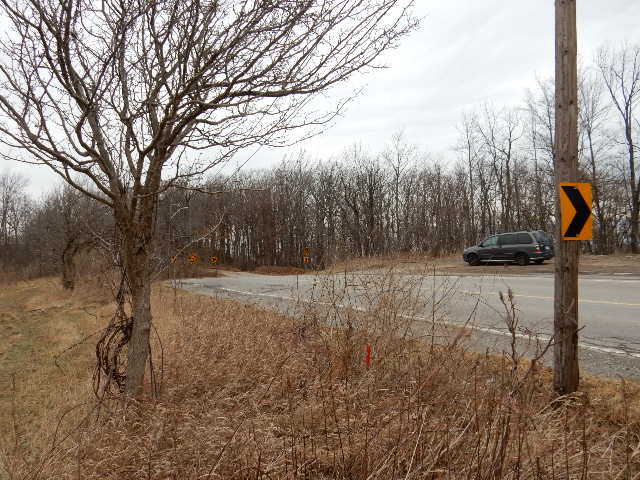 | | |
| --- | --- |
| Agency | Geodetic Survey Division - Natural Resources Canada |
| Designation | 75U180 |
| Unique Number | 75U180 |
| Marker type | Permanent agency marker |
| Condition | Excellent |
| Setting | Not Listed |
| Stamping | 75U180 |
| Mark Logo | None |
| Reference Objects | None Listed |
| History | Inspected 1975 Geodetic survey division - nrcan |
| Station Description | Iron pipe with brass cap, along regional road no. 50, 0.5 km north of intersection with ridge road, at top of escarpment and at east side of sharp bench in road, 8.2 m south of centre line of road, 2.4 m south of hydro pole, at road level |
| Station Report | http://webapp.geod.nrcan.gc.ca/geod/data-donnees/station/report-rapport.php?id=75U180 |
| Building Address | N/A |