World's biggest free geocaching network
Geopaths - matching lots of geocaches
Full statistics, GPX's, all for free!
Mail notifications about new caches and logs
100% geocaching posibilities for free
Trail 24 Overlook - OU0A90
Rough terrain to get to cache location

N 36° 05.619' W 84° 20.033'
N 36° 05' 37.14'' W 84° 20' 1.98''
N 36.09365° W 84.33388°

Altitude: m. ASL.

Region:
United States > Tennessee

Cache type:
Traditional

Size:
Regular

Status:
Archived

Date hidden: 2017-06-30

Date created: 2017-06-30

Date published: 2017-06-30

Last modification: 2018-09-21

0x Found

0x Not found

1 notes

0
watchers

44 visitors

0 x rated

Rated as:
n/a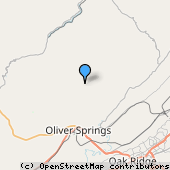 Cache attributes







Description
EN
This location has a stunning scenic view. This cache is within the Windrock ORV Park. This requires a fee for a land use permit as with the other caches on the property. A off road vehicle is required or a hike from a road in to the location.
This cache consists of a plastic container containing pencils, log sheets and SWAG in a plastic bag under a small pile of rocks.

Additional hints
Vs tbvat va sebz gur ebnq qverpgvba lbh jvyy pebff na byq byq erfreibve qnz.
If going in from the road direction you will cross an old old reservoir dam.
A|B|C|D|E|F|G|H|I|J|K|L|M
N|O|P|Q|R|S|T|U|V|W|X|Y|Z
Decode
Log entries:

0x

0x

1x