World's biggest free geocaching network
Geopaths - matching lots of geocaches
Full statistics, GPX's, all for free!
Mail notifications about new caches and logs
100% geocaching posibilities for free
Dudley Historical Site - OU0A9E
Find the geocache located at the Dudley Historical Site in Dudley PA.

N 40° 12.375' W 78° 10.672'
N 40° 12' 22.50'' W 78° 10' 40.32''
N 40.20625° W 78.17787°

Altitude: m. ASL.

Region:
United States > Pennsylvania

Cache type:
Traditional

Size:
Small

Status:
Ready for Search

Date hidden: 2017-07-23

Date created: 2017-07-26

Date published: 2017-07-26

Last modification: 2017-09-02

0x Found

0x Not found

1 notes

0
watchers

58 visitors

0 x rated

Rated as:
n/a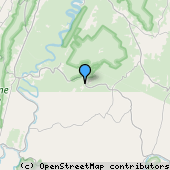 Cache attributes







Description
EN
Visit each historical location associated with the Huntingdon & Broad Top Railroad. Please plan for approximately three hours to complete all 7 geocache locations but each location can be completed on their own. Although you are encouraged to visit the museums that some of the geocaches are located, they can be completed year round because the caches are outside and independent from the museums.
The geocache is located at the Dudley Historical Site. There is plenty of parking across the road from the site. There is not much walking involved to get to the camouflage geocache and it is easy to find. The geocache site can be seen from the road so watch out for muggles.   

Additional hints
Uvgpu n evqr ba gur genva.
Hitch a ride on the train.
A|B|C|D|E|F|G|H|I|J|K|L|M
N|O|P|Q|R|S|T|U|V|W|X|Y|Z
Decode

Pictures
Log entries:

0x

0x

1x