World's biggest free geocaching network
Geopaths - matching lots of geocaches
Full statistics, GPX's, all for free!
Mail notifications about new caches and logs
100% geocaching posibilities for free
Free Little Guest Book - OU0ADB
Take One, Leave One, Leave a Log

N 35° 18.961' W 80° 38.656'
N 35° 18' 57.66'' W 80° 38' 39.36''
N 35.31602° W 80.64427°

Altitude: m. ASL.

Region:
United States > North Carolina

Cache type:
No translation available (id: )

Size:
No container

Status:
Ready for Search

Time required: 0:03 h

Distance to travel: 3.14 km

Date hidden: 2017-12-07

Date created: 2017-12-05

Date published: 2017-12-07

Last modification: 2017-12-07

2x Found

0x Not found

0 notes

0
watchers

52 visitors

1 x rated

Rated as:
n/a

1 x recommended
This cache is recommended by: GoinPostNet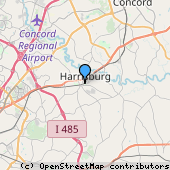 Cache attributes










Description
EN
I've seen Little Free Libraries around, but hadn't known there was one near me until recently.
A guest book on the book shelf seemed like an interesting thing to try. So, here it is. Bring your own pen.
Bring a book to leave, if you wish. Or take one...
Remember to sign the guestbook, and get the logging code!

Additional hints
Vg'f terra, naq nobhg 3.5k5 vapurf.
It's green, and about 3.5x5 inches.
A|B|C|D|E|F|G|H|I|J|K|L|M
N|O|P|Q|R|S|T|U|V|W|X|Y|Z
Decode
Log entries:

2x

0x

0x