World's biggest free geocaching network
Geopaths - matching lots of geocaches
Full statistics, GPX's, all for free!
Mail notifications about new caches and logs
100% geocaching posibilities for free
OCUS comes to Paulding County - OU0119
First OpenCache in Paulding County, second in Georgia

N 33° 52.907' W 84° 44.938'
N 33° 52' 54.42'' W 84° 44' 56.28''
N 33.88178° W 84.74897°

Altitude: m. ASL.

Region:
United States > Georgia

Cache type:
Traditional

Size:
Regular

Status:
Archived

Time required: 0:30 h

Distance to travel: 0.50 km

Date hidden: 2010-10-14

Date created: 2010-10-14

Date published: 2010-10-14

Last modification: 2015-08-29

1x Found

1x Not found

0 notes

0
watchers

4 visitors

0 x rated

Rated as:
n/a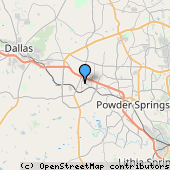 Cache attributes






Description
EN
Welcome to Paulding County's first ever OpenCache. You are looking for a military Gas Mask canister(looks like a thermos) off the Silver Comet Trail in Hiram.
Use the Hiram trail head for parking and take the short walk on the SCT to find this geocache. Coordinates will get you within 16 feet. Of course this cache is hidden Georgia style!!
The cache is hidden very well and please rehide the same or better. Thank you.

Additional hints
Uvqqra TN fglyr nybat n qrpnlrq, snyyra gerr.
Hidden GA style along a decayed, fallen tree.
A|B|C|D|E|F|G|H|I|J|K|L|M
N|O|P|Q|R|S|T|U|V|W|X|Y|Z
Decode
Log entries:

1x

1x

0x