World's biggest free geocaching network
Geopaths - matching lots of geocaches
Full statistics, GPX's, all for free!
Mail notifications about new caches and logs
100% geocaching posibilities for free
The Big Apple Virtual - OU0B18
World's Largest Apple

N 44° 01.335' W 77° 54.331'
N 44° 01' 20.10'' W 77° 54' 19.86''
N 44.02225° W 77.90552°

Altitude: m. ASL.

Region:
? > ?

Cache type:
Virtual

Size:
No container

Status:
Ready for Search

Date hidden: 2018-02-01

Date created: 2018-02-01

Date published: 2018-02-01

Last modification: 2018-02-01

1x Found

0x Not found

0 notes

0
watchers

100 visitors

1 x rated

Rated as:
n/a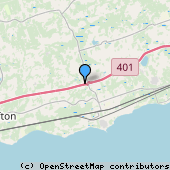 Cache attributes






Description
EN
A pie factory, restaurant, souvenir shop and small amusement park is highlighted by a giant apple. You can go inside this [35-ft. tall] apple and view from the observation deck. The town is Colborne, not Cobourg, which is located about 10 minutes farther west. The apple is built with structural steel by Vout Welding of Cobourg.
Some of the yummiest Apple pies  around :) 
To Claim the virtual, have your picture taken  with the Apple 
OPEN Monday-Sunday: 7:30 am - 7 pm.
CLOSED ONLY on CHRISTMAS & NEW YEAR'S DAYS!
Log entries:

1x

0x

0x

1x