World's biggest free geocaching network
Geopaths - matching lots of geocaches
Full statistics, GPX's, all for free!
Mail notifications about new caches and logs
100% geocaching posibilities for free
Almost the Deadly End - OU0B2A
Curiously geocachere

N 35° 10.153' W 80° 42.449'
N 35° 10' 9.18'' W 80° 42' 26.94''
N 35.16922° W 80.70748°

Altitude: m. ASL.

Region:
United States > North Carolina

Cache type:
Traditional

Size:
Small

Status:
Ready for Search

Time required: 0:31 h

Distance to travel: 3.14 km

Date hidden: 2018-04-26

Date created: 2018-04-26

Date published: 2018-04-26

Last modification: 2018-04-26

2x Found

0x Not found

1 notes

0
watchers

118 visitors

0 x rated

Rated as:
n/a

1 x recommended
This cache is recommended by: TermiteHunter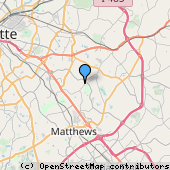 Cache attributes












Description
EN
This cache is part of the Greater Charlotte Geocaching Club's Idlewild Restoration Project
OOOHHHH, scary!  Abandoned fencing, abandoned farmland, deformed vegetation, chiggers, ticks, mosquitoes, hmm, what else?  This is what it seems, the remote edge of Idlewild Park.  Oh wait- here come several walkers! And there they go!   Well they certainly are not hanging around.  There is a cache here, so find it if you dare to linger.

Additional hints
Orjner!
Beware!
A|B|C|D|E|F|G|H|I|J|K|L|M
N|O|P|Q|R|S|T|U|V|W|X|Y|Z
Decode
Log entries:

2x

0x

1x

1x