A brand-new park marking the longitudinal centre of Canada held its grand opening in Manitoba on Thursday.
The Centre of Canada Park sits at 96 degrees, 48 minutes and 35 seconds west — also known as Highway 1 East near Provincial Trunk Road 206 East — in the rural municipality of Taché, Man.
The spot has been dubbed the east-west centre of the country.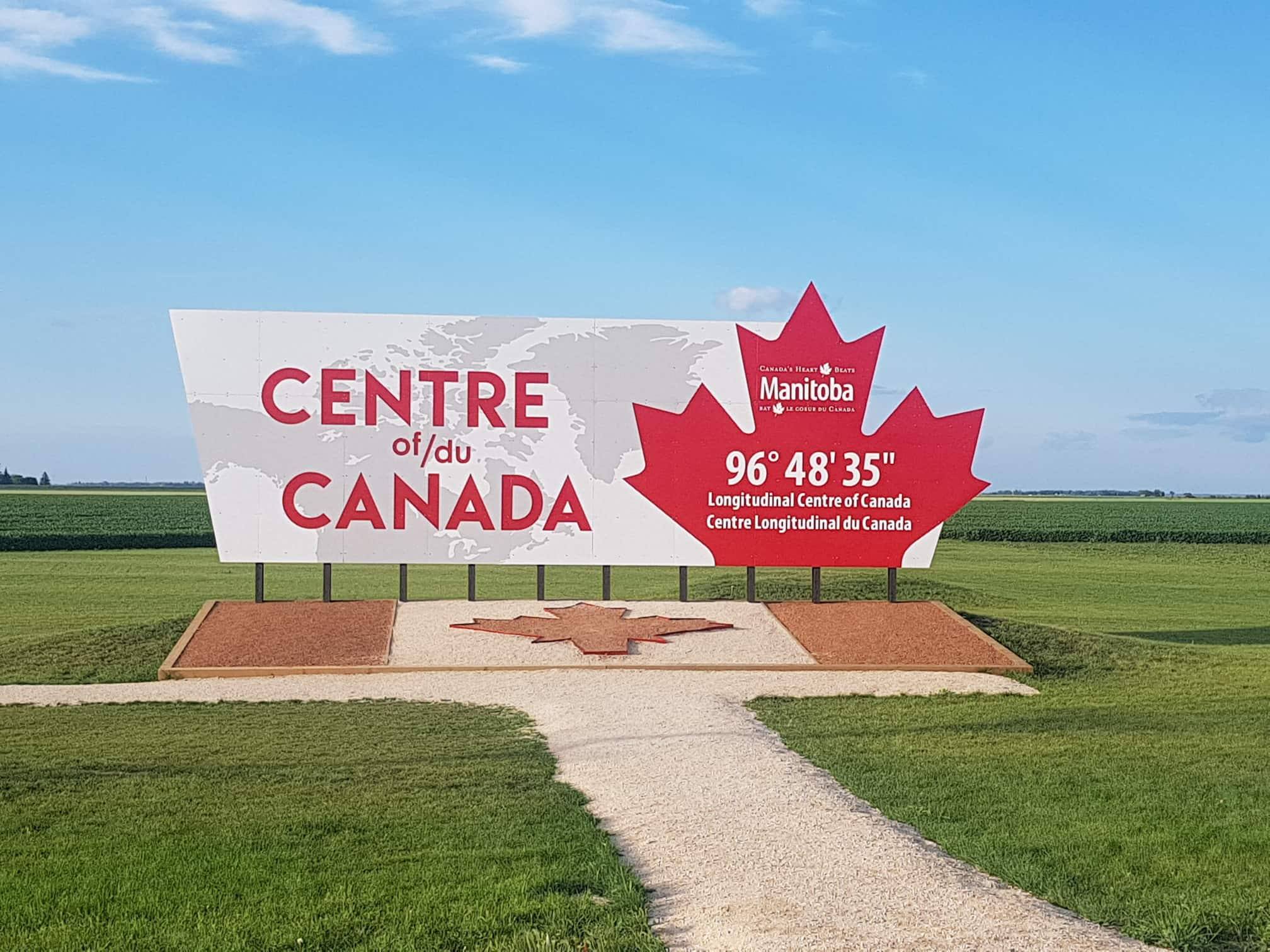 To claim this Virtual   just log a picture of yourself in front of the sign