World's biggest free geocaching network
Geopaths - matching lots of geocaches
Full statistics, GPX's, all for free!
Mail notifications about new caches and logs
100% geocaching posibilities for free
The Walls of Old Norbourne - OU0B80
Cemetery cache in 1772 cemtery.

N 39° 27.169' W 77° 58.043'
N 39° 27' 10.14'' W 77° 58' 2.58''
N 39.45282° W 77.96738°

Altitude: sous le niveau de la mer

Région:
États-Unis > West Virginia

Type de boite:
Traditionnel

Taille:
Petite

État:
Ready for Search

Cachée le: 2014-06-09

Date de création: 2019-10-15

Date de publication: 2019-10-17

Dernière mise à jour: 2020-03-04

0x Trouvé

1x Non Trouvée

1 notes

0
observateurs

761 visiteurs

0 x notation

Évalué comme:
n/a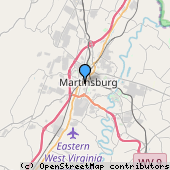 Description
EN
Old Norbourne Cemetery, the south side of South Street.  This cache is near the corner of W. South St. & Maple Ave. Established in 1772, this was the site of the original Trinity Episcopal Church founded as part of the Church of England.  As with any cemetery cache, please be respectful of the location.  Please be reserved should any other visitors be present.  Visit this cache during daylight hours only!  This is an easy one! Please take care to replace the cache exactly as found!!  Special Note!  IF THE GATE IS LOCKED NEAR THE CACHE, GO A BIT FURTHER EASTWARD AND YOU WILL SEE AN OPENING WITH NO GATE.  INTERESTING WAY TO SECURE SOMETHING HUH?  The locked gate has been a deterrent to vandalism and not to keep everyone out.  You will see some of my family when you are at the cache. 

Indices supplémentaires
Vs lbh ner vafvqr ybbxvat bhg gur tngr, lbh ner evtug.
If you are inside looking out the gate, you are right.
A|B|C|D|E|F|G|H|I|J|K|L|M
N|O|P|Q|R|S|T|U|V|W|X|Y|Z
Décoder
Entrées du journal:

0x

1x

1x