World's biggest free geocaching network
Geopaths - matching lots of geocaches
Full statistics, GPX's, all for free!
Mail notifications about new caches and logs
100% geocaching posibilities for free
Burrard Inlet - OU0B88
A cache in Burrard Inlet.

N 49° 17.069' W 123° 09.250'
N 49° 17' 4.14'' W 123° 09' 15.00''
N 49.28448° W 123.15417°

Hoogte: meter NAP

Provincie:
Canada > British Columbia

Cache soort:
Puzzel Cache

Grootte:
Nano

Status:
Kan gezocht worden

Tijd: 0:10 h

Lengte: 0.10 km

Geplaatst op: 2020-02-01

Gemaakt op: 2020-02-02

Gepubliceerd op: 2020-02-02

Laatste verandering: 2020-02-02

0x Gevonden

0x Niet gevonden

0 Opmerkingen

0
Volgers

243 x Bekeken

0 x Gewaardeerd

Beoordeeld als:
n/b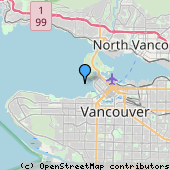 Cache attributen




HUIICFRYJEHPUWSBIYDDKWSSEXGICOOMLBZMDSVICTDXF
Once you've cracked the code, you can head out to find the cache. You are looking for a well-camouflaged container hidden in the rocks of Burrard Inlet. While the cache is available when the tide is high, you'll want to check for when the tide is low if you don't want to get wet. 

Extra hints
Purpx gur gvqr gnoyrf.
Check the tide tables.
A|B|C|D|E|F|G|H|I|J|K|L|M
N|O|P|Q|R|S|T|U|V|W|X|Y|Z
Decoderen
Logs:

0x

0x

0x