World's biggest free geocaching network
Geopaths - matching lots of geocaches
Full statistics, GPX's, all for free!
Mail notifications about new caches and logs
100% geocaching posibilities for free
Fifteen Mile House - OU0BAA
One of the Pony Express Stops

N 38° 35.388' W 121° 15.717'
N 38° 35' 23.28'' W 121° 15' 43.02''
N 38.58980° W 121.26195°

Altitude: m. ASL.

Region:
United States > California

Cache type:
Virtual

Size:
No container

Status:
Ready for Search

Date hidden: 2020-05-22

Date created: 2020-05-22

Date published: 2020-05-25

Last modification: 2020-05-25

0x Found

0x Not found

0 notes

0
watchers

467 visitors

0 x rated

Rated as:
n/a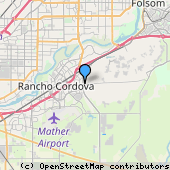 Cache attributes







Description
EN
I have this location listed on the Terracaching site, but the logging requirements are different, thus this is an OCNA Only cache. There are also many Groundspeak geocaches in this general area.
---
I was on vacation in this area earlier to visit family and of course do a little caching. One of my trips brought me to this marker. What a nice bonus.

This was one of the Pony Express remount stations.

For more information please visit: http://www.hmdb.org/marker.asp?marker=2034

Plaque placed by the California State Park Commission in cooperation with the Sacramento County Historical Society; Fern Parlor No. 123, Native Daughters of the Golden West and the Central Overland Pony Express Trail Association, April 2, 1960.

You are required to visit this site in person and post a picture with you and/or your GPS with the monument in the background. There is a confirmation code required to log this cache. The confirmation code is the third word on the fourth line of the brass plate located on the metal pole to the right of the monument as seen when in front of the monument. See picture of this marker and you can see the short pole I'm speaking about.

Pictures
Log entries:

0x

0x

0x