World's biggest free geocaching network
Geopaths - matching lots of geocaches
Full statistics, GPX's, all for free!
Mail notifications about new caches and logs
100% geocaching posibilities for free
Marion Street Station #2 - OU0BD3
where the tree splits

N 34° 00.495' W 80° 56.407'
N 34° 00' 29.70'' W 80° 56' 24.42''
N 34.00825° W 80.94012°

Hoogte: meter NAP

Provincie:
Verenigde Staten > South Carolina

Cache soort:
Traditionele Cache

Grootte:
Normaal

Status:
Kan gezocht worden

Geplaatst op: 2020-10-10

Gemaakt op: 2020-10-10

Gepubliceerd op: 2020-10-15

Laatste verandering: 2020-10-15

0x Gevonden

0x Niet gevonden

0 Opmerkingen

0
Volgers

114 x Bekeken

0 x Gewaardeerd

Beoordeeld als:
n/b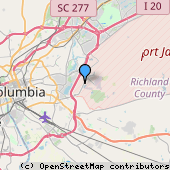 Cache attributen





Beschrijving
EN
Cache is a set of caches set up for Soldiers and their families. We have set a series of Caches to get people out to our parks and back outdoors. They all will be set up along the paved paths through out our parks. Designed for families with kids and adults as well.

Extra hints
ba gur onpx fvqr bs gerr
on the back side of tree
A|B|C|D|E|F|G|H|I|J|K|L|M
N|O|P|Q|R|S|T|U|V|W|X|Y|Z
Decoderen
Logs:

0x

0x

0x