World's biggest free geocaching network
Geopaths - matching lots of geocaches
Full statistics, GPX's, all for free!
Mail notifications about new caches and logs
100% geocaching posibilities for free
King Road Park Sledding Hill Hide - OU0154
A small cache hidden behind the sledding hill in King Road Park

N 42° 42.864' W 82° 30.772'
N 42° 42' 51.84'' W 82° 30' 46.32''
N 42.71440° W 82.51287°

Altitude: m. ASL.

Region:
United States > Michigan

Cache type:
Traditional

Size:
Small

Status:
Archived

Time required: 0:10 h

Distance to travel: n/a

Date hidden: 2010-11-06

Date created: 2010-11-06

Date published: 2010-11-06

Last modification: 2012-10-04

1x Found

0x Not found

0 notes

0
watchers

20 visitors

1 x rated

Rated as:
n/a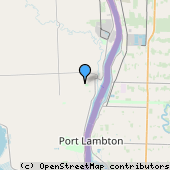 Description
EN
This is a small Lock-N-Lock container hidden behind the sledding hill in Marine City's King Road Park. There's room for some small trade items and a prize for the First to Find. It should be available year round but might be a little messy during the wet season.

Thanks to the Marine City Parks and Recreation Department for their support of this cache.

Additional hints
Va gur qrnq fghzc, ghpxrq vafvqr
In the dead stump, tucked inside
A|B|C|D|E|F|G|H|I|J|K|L|M
N|O|P|Q|R|S|T|U|V|W|X|Y|Z
Decode
Log entries:

1x

0x

0x