World's biggest free geocaching network
Geopaths - matching lots of geocaches
Full statistics, GPX's, all for free!
Mail notifications about new caches and logs
100% geocaching posibilities for free
Q-Code series - OU0174
This cache is not at the coordinates listed above.

N 45° 18.180' W 122° 45.950'
N 45° 18' 10.80'' W 122° 45' 57.00''
N 45.30300° W 122.76583°

Altitude: m. ASL.

Region:
United States > Oregon

Cache type:
Puzzle

Size:
Micro

Status:
Ready for Search

Date hidden: 2010-05-06

Date created: 2010-11-18

Date published: 2010-11-18

Last modification: 2010-11-19

2x Found

0x Not found

0 notes

0
watchers

559 visitors

2 x rated

Rated as:
n/a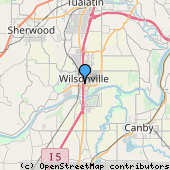 Cache attributes





Description
EN
What is a Q-Code, you ask? A Q-Code is a type of short hand used in Amateur Radio. These codes are used primarily while sending Morse Code and shorten a full sentence to a three letter code. The codes can be used as a question or as an answer. When used in the form of a question the Q-Code would have a question mark sent after it. - QRG? means "Will you indicate my exact frequency in kilocycles?" And - QRG means "Your frequency is ... kc." This series of caches will explain the Q-Codes most commonly used today. In order to get the coordinates to this cache you must decipher this code.
You can check your answers for this puzzle on Geochecker.com.

Additional waypoints
| Stage | Symbol | Type | Coordinates | Description |
| --- | --- | --- | --- | --- |
| | | Parking area | --- | Wilsonville Library |
| | | Parking area | --- | Park Parking |

Additional hints
Vagreangvbany Zbefr Pbqr
International Morse Code
A|B|C|D|E|F|G|H|I|J|K|L|M
N|O|P|Q|R|S|T|U|V|W|X|Y|Z
Decode
Log entries:

2x

0x

0x