World's biggest free geocaching network
Geopaths - matching lots of geocaches
Full statistics, GPX's, all for free!
Mail notifications about new caches and logs
100% geocaching posibilities for free
SANTACLAUS - OU01DA
MICRO CAMMOD

N 28° 52.444' W 81° 15.957'
N 28° 52' 26.64'' W 81° 15' 57.42''
N 28.87407° W 81.26595°

Altitude: m. ASL.

Region:
United States > Florida

Cache type:
Traditional

Size:
Micro

Status:
Ready for Search

Time required: 0:10 h

Distance to travel: n/a

Date hidden: 2010-12-14

Date created: 2010-12-14

Date published: 2010-12-14

Last modification: 2010-12-14

0x Found

1x Not found

0 notes

0
watchers

32 visitors

0 x rated

Rated as:
n/a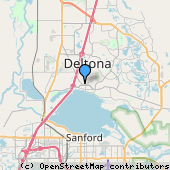 Cache attributes






Description
EN
#6 in the Old Enterprise Christmas series. Homemade cammo micro and as always bring your own pen. Pleaz be careful when signing and putting back the cache. LOOK for the code for this is the last one and you will need it to find the final.....
You are looking for a homemade cammo micro #6 in my Christmas series. Make sure to get the code to do the final. Hope everyone has a great Christmas and hope you enjoyed the series. Just a short walk to the cache. FTF gets clean log to sign and the chance to be first to find the final. Happy hunting!!! Merry Christmas and a Happy New Year! Congratulations to parkhoppers for the FTF for this cache!!! Fast work on the whole series.

Additional hints
AVPR BNX QBAG LBH FNL FB.......
NICE OAK DONT YOU SAY SO.......
A|B|C|D|E|F|G|H|I|J|K|L|M
N|O|P|Q|R|S|T|U|V|W|X|Y|Z
Decode
Log entries:

0x

1x

0x