World's biggest free geocaching network
Geopaths - matching lots of geocaches
Full statistics, GPX's, all for free!
Mail notifications about new caches and logs
100% geocaching posibilities for free
Not so Frustrating Opencache - OU01F6
Nice easy walk though my neck of the woods!

N 39° 49.698' W 83° 59.903'
N 39° 49' 41.88'' W 83° 59' 54.18''
N 39.82830° W 83.99838°

Altitude: m. ASL.

Region:
United States > Ohio

Cache type:
Traditional

Size:
Regular

Status:
Archived

Time required: 0:10 h

Distance to travel: 0.05 km

Date hidden: 2009-08-18

Date created: 2010-12-20

Date published: 2010-12-20

Last modification: 2015-03-30

3x Found

1x Not found

1 notes

0
watchers

26 visitors

2 x rated

Rated as:
n/a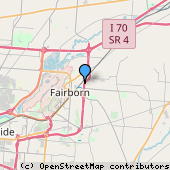 Cache attributes








Description
EN
While enjoying my time watching Slammer47 do my Frustrating geocache multi in the area...I found this spot. Perfect place for a cache. I hope you enjoy my very tame (and might I add not a terrain!) hide in this area that I never explored before placing my multi despite living SOOOO close!

Note that there is a fence. The opencache IS NOT on private property...it is a vacant lot. The fence is to "prevent dumping (but people do anyway) To access without climbing the fence, there is a large path to the south...no more than 500 feet from the cache where you can go around said fence.
I wanted to open up this terracahce to a wider audience, especially since the state of Terracaching.com is up in the air at this point.

Additional hints
qba'g yrg guvf bar fghzc lbh!
don't let this one stump you!
A|B|C|D|E|F|G|H|I|J|K|L|M
N|O|P|Q|R|S|T|U|V|W|X|Y|Z
Decode
Log entries:

3x

1x

1x