World's biggest free geocaching network
Geopaths - matching lots of geocaches
Full statistics, GPX's, all for free!
Mail notifications about new caches and logs
100% geocaching posibilities for free
Moccasin Island Crossing - OU0209
A Tag in the Woods

N 28° 12.305' W 80° 49.106'
N 28° 12' 18.30'' W 80° 49' 6.36''
N 28.20508° W 80.81843°

Altitude: m. ASL.

Region:
United States > Florida

Cache type:
Virtual

Size:
No container

Status:
Ready for Search

Time required: 1:30 h

Distance to travel: 2.00 km

Date hidden: 2010-12-29

Date created: 2010-12-30

Date published: 2010-12-30

Last modification: 2011-02-15

4x Found

0x Not found

0 notes

1
watchers

278 visitors

4 x rated

Rated as:
Good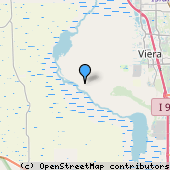 Cache attributes








Description
EN
Moccasin Island River Lakes Conservation Area has various North and South trails that offer a variety of wildlife beyond the cattle along the way. Both sections lead to the St John's river. This cache is located way out there off the South trail that is seldom visited. The main trick is figuring a good way to get to the placement. There is no need and you should not cross private property to get to this cache!

You are looking for a white laminiated tag that has the "found code." Enter all in CAPS.

The parking area is at the very end of Wickham Road West, you have to follow the dirt road to the right at the end of Wickham Road asphalt. - parking coords = N28 13.823 W80 48.667

Enjoy, be safe and depending on the time of the year, be sure to bring plenty of water, sun screen and bug spray.
The time and distance noted is 1-way!

Additional waypoints
Symbol
Type
Coordinates
Description
Parking area
---
Parking

Closes at 7 PM
Log entries:

4x

0x

0x