World's biggest free geocaching network
Geopaths - matching lots of geocaches
Full statistics, GPX's, all for free!
Mail notifications about new caches and logs
100% geocaching posibilities for free



Marine City Winter Geocaching 101 - OU0230
Learn the basics of Geocaching or come help start newer Cachers off on the right foot.

The list of participants

N 42° 43.034' W 82° 29.491'
N 42° 43' 2.04'' W 82° 29' 29.46''
N 42.71723° W 82.49152°

Altitude: m. ASL.

Region:
United States > Michigan

Cache type:
Event

Size:
No container

Status:
Archived

Event date:
2011-02-26

Date created: 2011-01-15

Date published: 2011-02-10

Last modification: 2011-02-08
1 Attended

1 Will attend

1 notes

0
watchers

5 visitors

0 x rated

Rated as:
n/a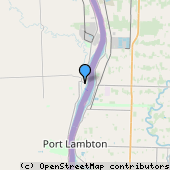 Description
EN
Whether you've found a cache or just aspire to find some, join us on Saturday, February 26th from 11:00 AM to Noon for a free class sponsored by the Marine City Parks Department. Bring your questions and GPS along as we try to answer your questions and practice using the GPS. More experienced Cachers are encouraged to join us and help mentor some of the newer Cachers. Expect the free class held at the Chamber Office to take only about an hour, but we'll be available afterward for field instruction.
Marine City Chamber of Commerce Office
218 S. Water St., Marine City, MI 48039
Thanks to the Marine City Chamber of Commerce for use of their facility and the Marine City Parks Department for hosting the class.
Pre-registration to the Marine City Parks Department by phone (810-765-8094) or email (lzyrowski@marinecity-mi.org) is requested (but not required).
Log entries:
1

1

1x