World's biggest free geocaching network
Geopaths - matching lots of geocaches
Full statistics, GPX's, all for free!
Mail notifications about new caches and logs
100% geocaching posibilities for free
Too Many Goatheads! - OU0271
Quick Cache & Dash along Hwy 141.

N 38° 37.235' W 108° 56.543'
N 38° 37' 14.10'' W 108° 56' 32.58''
N 38.62058° W 108.94238°

Altitude: m. ASL.

Region:
United States > Colorado

Cache type:
Traditional

Size:
Micro

Status:
Archived

Date hidden: 2011-03-27

Date created: 2011-03-27

Date published: 2011-03-27

Last modification: 2018-04-17

0x Found

0x Not found

0 notes

1
watchers

5 visitors

0 x rated

Rated as:
n/a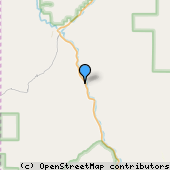 Cache attributes




Description
EN
The kids and I were taking a weekend roadtrip and got out in Gateway to look around. When we got back in the car and down the road, Em-A-Lily said "I have a goathead on my shoe." I told her to toss it out the window and we went on down the road. After the doing the same thing three more times, I decided to stop so we could clear out ALL the goatheads. Meanwhile, sunshinegirl was laughing her head off every time someone said goathead. So, I thought that with all the fun, I would get out and put a cache in the pull off we used to get all the goatheads out!
Should be a pretty easy cache and dash. have fun, and avoid the darned goatheads!!

Additional hints
ovfbaghorbasrapr
bisontubeonfence
A|B|C|D|E|F|G|H|I|J|K|L|M
N|O|P|Q|R|S|T|U|V|W|X|Y|Z
Decode
Log entries:

0x

0x

0x