World's biggest free geocaching network
Geopaths - matching lots of geocaches
Full statistics, GPX's, all for free!
Mail notifications about new caches and logs
100% geocaching posibilities for free
Discount Shade - OU028D
A magnetic key holder

N 30° 16.600' W 96° 28.737'
N 30° 16' 36.00'' W 96° 28' 44.22''
N 30.27667° W 96.47895°

Altitude: m. ASL.

Region:
United States > Texas

Cache type:
Traditional

Size:
Micro

Status:
Ready for Search

Date hidden: 2011-04-22

Date created: 2011-04-24

Date published: 2011-04-24

Last modification: 2013-12-23

5x Found

0x Not found

0 notes

0
watchers

275 visitors

3 x rated

Rated as:
Good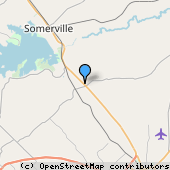 Cache attributes







Description
EN
This cache is located outside of the fence of one of my favorite nurseries. One of the owners has given me permission to place this here. Since it's outside of the fence, you can get to it at any time. Take pictures and tell us where you're from. If you go to the top of the hill just to the northwest, you'll catch a glimpse of Lake Somerville.
Placed by a member of
Congrats to geohiker for the FTF!

Additional hints
Cevpr Yvfg
Price List
A|B|C|D|E|F|G|H|I|J|K|L|M
N|O|P|Q|R|S|T|U|V|W|X|Y|Z
Decode
Log entries:

5x

0x

0x