World's biggest free geocaching network
Geopaths - matching lots of geocaches
Full statistics, GPX's, all for free!
Mail notifications about new caches and logs
100% geocaching posibilities for free
Serendipity - OU028F
Camo'd bison tube

N 30° 09.317' W 96° 17.829'
N 30° 09' 19.02'' W 96° 17' 49.74''
N 30.15528° W 96.29715°

Altitude: m. ASL.

Region:
United States > Texas

Cache type:
Traditional

Size:
Micro

Status:
Archived

Date hidden: 2011-04-23

Date created: 2011-04-24

Date published: 2011-04-24

Last modification: 2013-10-07

5x Found

0x Not found

0 notes

1
watchers

216 visitors

4 x rated

Rated as:
Good

1 x recommended
This cache is recommended by: phantom_309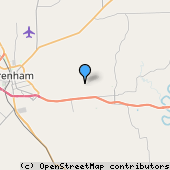 Cache attributes






Description
EN
This cache is located at on the property of one of our Native Plant Society of Texas members. They have tried to use and keep as many native plants on this mini prairie as possible. We had a plant swap here and she was glad to have me place this cache here. It's a quick park and grab and you can just pull off the road next to the fence. At the time of placement, we were in a terrible drought. If you come to this cache and see a field of wildflowers, please take a picture. Tell us where you're from and I'll share your stories with her.
Placed by a member of
Congrats to scrapnphotos for the FTF!

Additional hints
on the side of fence facing the house
ba gur fvqr bs srapr snpvat gur ubhfr
A|B|C|D|E|F|G|H|I|J|K|L|M
N|O|P|Q|R|S|T|U|V|W|X|Y|Z
Decode
Log entries:

5x

0x

0x