World's biggest free geocaching network
Geopaths - matching lots of geocaches
Full statistics, GPX's, all for free!
Mail notifications about new caches and logs
100% geocaching posibilities for free
OCUS FTF - OU02AA
Everyone gets FTF

N 35° 06.314' W 80° 40.749'
N 35° 06' 18.84'' W 80° 40' 44.94''
N 35.10523° W 80.67915°

Altitude: m. ASL.

Region:
United States > North Carolina

Cache type:
Virtual

Size:
No container

Status:
Archived

Date hidden: 2011-05-25

Date created: 2011-05-25

Date published: 2011-05-25

Last modification: 2013-05-28

5x Found

0x Not found

1 notes

0
watchers

347 visitors

4 x rated

Rated as:
Good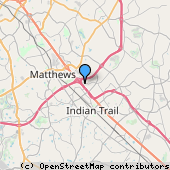 Cache attributes




Description
EN
An Opencaching.us Exclusive
I was nearby this location and just couldn't ignore what I saw, it was as plain as day to me but an obvious coincidence.  I'm sure you will recognize it when you see it.
I couldn't come up with a suitable container that wouldn't be apparent and still allow you not to hang around so long as to cause interest in your search so a simple virtual this will be.  When you find the OCus FTF, snap a quick picture of any portion of the OCus FTF and post it here.
Log entries:

5x

0x

1x

5x