World's biggest free geocaching network
Geopaths - matching lots of geocaches
Full statistics, GPX's, all for free!
Mail notifications about new caches and logs
100% geocaching posibilities for free
Old Town Tour #5 - You Make The Call - OU0045
You make the call on this one, well...because you'll have to if you want to reach anyone from here.

N 38° 48.368' W 77° 02.726'
N 38° 48' 22.08'' W 77° 02' 43.56''
N 38.80613° W 77.04543°

Altitude: sous le niveau de la mer

Région:
États-Unis > Virginia

Type de boite:
Traditionnel

Taille:
Micro

État:
Archivée

Cachée le: 2010-08-23

Date de création: 2010-08-23

Date de publication: 2010-08-23

Dernière mise à jour: 2019-03-23

8x Trouvé

0x Non Trouvée

2 notes

1
observateurs

277 visiteurs

4 x notation

Évalué comme:
Bon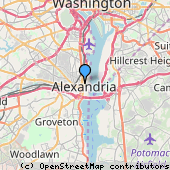 Attributs de cache







Description
EN
This is the fifth cache in a slightly irregular series highlighting Old Town Alexandria. This one is exclusive to Open Caching, my way of helping the new site get off the ground with lots of local caches.
This spot isn't particularly special but I took advantage of a recent removal to hide a cache right off the sidewalk.  Passing pedestrian and vehicular traffic may make retrieval and replacement challenging at all hours of the day and night.
In addition to local cachers, I enjoy seeing the logs from all the folks who visit Alexandria from far and wide so please tell me where you're from when you log it.
If you geocache in Northern Virginia, please join
the Northern Virginia Geocaching Organization. This is a great way
to get the most out of Geocaching in our region and share your passion with fellow cachers.
Simply go to www.novago.org for details!

Indices supplémentaires
Ernpu va gur zbhgu vs lbh pna frr gur snpr.
Reach in the mouth if you can see the face.
A|B|C|D|E|F|G|H|I|J|K|L|M
N|O|P|Q|R|S|T|U|V|W|X|Y|Z
Décoder
Entrées du journal:

8x

0x

2x