World's biggest free geocaching network
Geopaths - matching lots of geocaches
Full statistics, GPX's, all for free!
Mail notifications about new caches and logs
100% geocaching posibilities for free
One Square Yard - OU0046
A comemorative plaque.

N 42° 36.900' W 87° 49.777'
N 42° 36' 54.00'' W 87° 49' 46.62''
N 42.61500° W 87.82962°

Altitude: m. ASL.

Region:
United States > Wisconsin

Cache type:
Virtual

Size:
No container

Status:
Ready for Search

Date hidden: 2010-08-23

Date created: 2010-08-23

Date published: 2010-08-23

Last modification: 2010-11-30

3x Found

0x Not found

0 notes

1
watchers

16 visitors

2 x rated

Rated as:
n/a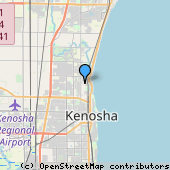 Cache attributes




Description
EN
Nothing to sign, nothing to open, keep your eyes on the road. You won't even have to get out of your vehicle.
I'm looking for some concrete evidence that you found this goody that I virtually ran across enroute to a nearby cache.  If you're good at reading the roads this will be very easy.
It's very rare that a certain material is commemerated, in your log, include what this material is as the password.

Additional hints
Xrrc lbhe rlrf ba gur ebnq !
Keep your eyes on the road !
A|B|C|D|E|F|G|H|I|J|K|L|M
N|O|P|Q|R|S|T|U|V|W|X|Y|Z
Decode
Log entries:

3x

0x

0x