World's biggest free geocaching network
Geopaths - matching lots of geocaches
Full statistics, GPX's, all for free!
Mail notifications about new caches and logs
100% geocaching posibilities for free



OCUS Pub Night - OU02CE
Come Celebrate the 1st anniversary of Opencaching US

The list of participants

N 42° 57.915' W 78° 41.857'
N 42° 57' 54.90'' W 78° 41' 51.42''
N 42.96525° W 78.69762°

Altitude: m. ASL.

Region:
United States > New York

Cache type:
Event

Size:
No container

Status:
Archived

Event date:
2011-08-18

Date created: 2011-07-17

Date published: 2011-07-18

Last modification: 2011-08-28
6 Attended

4 Will attend

4 notes

0
watchers

48 visitors

4 x rated

Rated as:
Excellent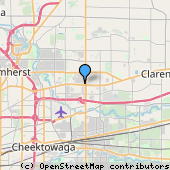 Cache attributes



Description
EN
Opencaching.US went live on August 18th 2010. I thought it would be a good idea for a pub night to say Happy Birthday OCUS.  The event will be at the Buffalo Brew Pub 6861 Main St Williamsville NY. Time will be 7PM till,,
Hope you can make it out for a bite to eat or just a refreshing beverage and good conversation. Please let me know how many are coming in your attend log. I have made tentative reservations for 15 or so  people. 
Log entries:
6

4

4x

1x