World's biggest free geocaching network
Geopaths - matching lots of geocaches
Full statistics, GPX's, all for free!
Mail notifications about new caches and logs
100% geocaching posibilities for free
Where the Sidewalk Ends 4 - Lost Cat - OU0306
This cache should be a quick easy one.

N 39° 06.729' W 76° 42.830'
N 39° 06' 43.74'' W 76° 42' 49.80''
N 39.11215° W 76.71383°

Höhe: m ü. NHN

Region:
Vereinigte Staaten > Maryland

Cacheart:
Traditioneller Cache

Größe:
Mikro

Status:
Archiviert

Benötigte Zeit: 0:10 h

Wegstrecke: 0.10 km

Versteckt am: 2011-08-19

Erstellt am: 2011-08-19

Veröffentlicht am: 2011-08-19

Zuletzt geändert am: 2019-03-24

2x gefunden

1x nicht gefunden

2 Bemerkungen

0
Beobachter

375 Aufrufe

1 x bewertet

Bewertet als:
n/a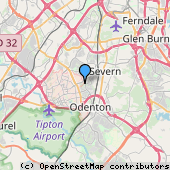 Cacheattribute










Beschreibung
EN
DudleyGrunt graciously allowed me to plagiarize his series and to keep it going. This should be a quick C&D. There is parking nearby. You must visit this cache and sign the log sheet to take credit for this cache.
The cache is located just inside the woodline.

Verschlüsselte Hinweise
nccebkvzngryl 4 srrg nobir gur tebhaq
approximately 4 feet above the ground
A|B|C|D|E|F|G|H|I|J|K|L|M
N|O|P|Q|R|S|T|U|V|W|X|Y|Z
Entschlüsseln
Logeinträge:

2x

1x

2x