World's biggest free geocaching network
Geopaths - matching lots of geocaches
Full statistics, GPX's, all for free!
Mail notifications about new caches and logs
100% geocaching posibilities for free
MPEA - Connecting the Trails - OU0353
This is along the orange connector trail.

N 39° 12.770' W 76° 54.913'
N 39° 12' 46.20'' W 76° 54' 54.78''
N 39.21283° W 76.91522°

Altitude: m. ASL.

Region:
United States > Maryland

Cache type:
Multicache

Size:
Small

Status:
Ready for Search

Date hidden: 2011-10-13

Date created: 2011-10-10

Date published: 2011-10-13

Last modification: 2020-06-07

4x Found

0x Not found

1 notes

0
watchers

690 visitors

3 x rated

Rated as:
Excellent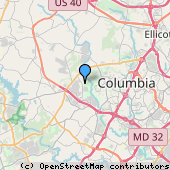 Cache attributes









Description
EN
Originally placed by cycleangela
The final cache is not at the posted coordinates. The posted coordinates will give you the information you need to find the final cache. Please abide by Howard County Park rules, and only search for this cache during daylight hours. This land also serves as a managed hunting area. At the trail head, dates are posted when the park is closed due to hunting. Other times, you may still want to be cautious and wear blaze orange during hunting season.

At the posted coordinates there are two signs. You will need the one titled "Aelred D. Geis Woodcock Habitat Management Area." You will need a four digit number. According to Geis, woodcock use of the MPEA was at its peak in what year? The final cache is located at N 39° 12.ABC, W 76° 54.XYZ.

A = 3rd digit B = 3rd digit - 2 C = 3rd digit + 2 X = 3rd digit - first digit Y = 3rd digit + 3 Z = 3rd digit - 5

The final container will be a small lock and lock style container with some log sheets, and some room for small items, such as pathtags. Enjoy the trails!
---
Join 

Geocachers Unlimited

 on Facebook.

Additional waypoints
| Stage | Symbol | Type | Coordinates | Description |
| --- | --- | --- | --- | --- |
| | | Trailhead | --- | This is alternate parking for the trail. If there is no parking at the Trotter Rd. trail head, you can park here. |
| 1 | | Trailhead | --- | Trail head and parking area |
Log entries:

4x

0x

1x