World's biggest free geocaching network
Geopaths - matching lots of geocaches
Full statistics, GPX's, all for free!
Mail notifications about new caches and logs
100% geocaching posibilities for free
Play Ball - OU03D6
Duck if you see a fly ball coming

N 35° 54.255' W 79° 57.786'
N 35° 54' 15.30'' W 79° 57' 47.16''
N 35.90425° W 79.96310°

Altitude: m. ASL.

Region:
United States > North Carolina

Cache type:
Traditional

Size:
Regular

Status:
Ready for Search

Date hidden: 2012-02-26

Date created: 2012-02-26

Date published: 2012-02-26

Last modification: 2012-03-22

5x Found

0x Not found

0 notes

0
watchers

8 visitors

4 x rated

Rated as:
Average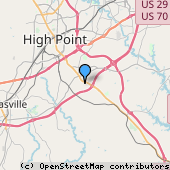 Cache attributes






Description
EN
I Saw a water tower ( I shoot WT's for google earth )  and when i got there to the tower there was a nice Ball Park right beside it.  Trust your gps and you will be rewarded quickly as with all my hides.  You may need to use stealth depending on when you go to look.  Please take care of cache for future Opencachers.
Congrats to TermiteHunter 4   FTF

Log entries:

5x

0x

0x

1x