World's biggest free geocaching network
Geopaths - matching lots of geocaches
Full statistics, GPX's, all for free!
Mail notifications about new caches and logs
100% geocaching posibilities for free
Como Lake Cache - OU03E4
Small Lock-n-Lock located on the Como Lake Nature Trail.

N 42° 53.346' W 78° 39.168'
N 42° 53' 20.76'' W 78° 39' 10.08''
N 42.88910° W 78.65280°

Altitude: sous le niveau de la mer

Région:
États-Unis > New York

Type de boite:
Traditionnel

Taille:
Petite

État:
Ready for Search

Cachée le: 2012-03-02

Date de création: 2012-03-02

Date de publication: 2012-03-02

Dernière mise à jour: 2012-03-02

6x Trouvé

1x Non Trouvée

0 notes

0
observateurs

14 visiteurs

4 x notation

Évalué comme:
Excellent

1 x recommandé
Cette cache est recommandée par: GOF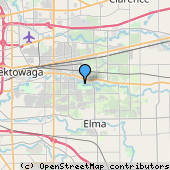 Attributs de cache





Description
EN
I have been some what inactive lately so I got out and placed two new caches. I had to put one on this site so as not to get unsolicited tweets from a semi obnoxious old schooler. This one is close to the trail so please use good caching sence wile retrieving and re hiding. Have fun! 
Entrées du journal:

6x

1x

0x