World's biggest free geocaching network
Geopaths - matching lots of geocaches
Full statistics, GPX's, all for free!
Mail notifications about new caches and logs
100% geocaching posibilities for free
Paint Crew - OU009C

therapaint's first opencache hide!

N 35° 07.494' W 80° 43.159'
N 35° 07' 29.64'' W 80° 43' 9.54''
N 35.12490° W 80.71932°

Altitudine: m

Zonă:
Statele Unite ale Americii > North Carolina

Tip geocutie:
Tradiţională

Mărime:
Micro

Stare:
Ready for Search

Data ascunderii: 2010-09-10

Data creării: 2010-09-11

Date published: 2010-09-11

Ultima modificare: 2010-09-12

13x găsit

1x negăsită

2 Comentarii

1
utilizatori care urmăresc această geocutie

443 vizitatori

9 x votat

Apreciată ca:
excelentă

1 x recommended***
This cache is recommended by: TermiteHunter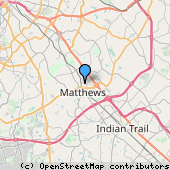 Atribute





Descriere
EN
Here's a challenging little cache to start my opencaching hiding career.  This website seems like just the place to list some hides that are a little different and require a bit more thought to retrieve.  Parking is very close for the cache, and you'll need to use stealth tactics as you search, but I doubt that anyone will pay much attention to you.  I had fun placing this one, and I hope you like finding it.  Bring your own pen.  Good luck, and enjoy one from the Paint Crew!
Însemnări în jurnal:

13x

1x

2x