World's biggest free geocaching network
Geopaths - matching lots of geocaches
Full statistics, GPX's, all for free!
Mail notifications about new caches and logs
100% geocaching posibilities for free
Belva Lockwood - OU00E5

Near the blue trail.

N 43° 11.115' W 78° 34.841'
N 43° 11' 6.90'' W 78° 34' 50.46''
N 43.18525° W 78.58068°

Altitudine: m

Zonă:
Statele Unite ale Americii > New York

Tip geocutie:
Tradiţională

Mărime:
Normală

Stare:
Ready for Search

Data ascunderii: 2010-10-03

Data creării: 2010-10-04

Date published: 2010-10-04

Ultima modificare: 2012-03-14

10x găsit

0x negăsită

0 Comentarii

1
utilizatori care urmăresc această geocutie

734 vizitatori

9 x votat

Apreciată ca:
bună

2 x recommended***
This cache is recommended by: DudleyGrunt, Mr.Yuck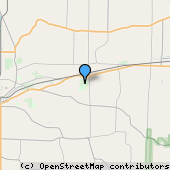 Atribute






Descriere
EN
Welcome to the Royalton Ravine County Park. The park is located on Gasport Road in the Town of Royalton. The hours of operation are 7:00am to 9:00pm. Please, no after hours caching!
Along the trails in the park you will find a suspension bridge, a water falls and an assortment of ruins that are the remains of the foundations of what was here in the past. Among those are the ruins of the homstead where Belva Lockwood was born in 1830. She was the first woman admitted to practice law before the supreme court and the first woman to ever run for President of the United States.
Însemnări în jurnal:

10x

0x

0x