World's biggest free geocaching network
Geopaths - matching lots of geocaches
Full statistics, GPX's, all for free!
Mail notifications about new caches and logs
100% geocaching posibilities for free
Oceanside Hide - OU02DD
A favorite vacation spot for many geo-cachers! Look closely with stealth for an 8"×4"×2" sandy container.

N 33° 37.040' W 78° 57.613'
N 33° 37' 2.40'' W 78° 57' 36.78''
N 33.61733° W 78.96022°

Altitude: m. ASL.

Region:
United States > South Carolina

Cache type:
Traditional

Size:
Regular

Status:
Archived

Date hidden: 2011-08-05

Date created: 2011-08-05

Date published: 2011-08-05

Last modification: 2015-01-29

2x Found

0x Not found

0 notes

2
watchers

412 visitors

2 x rated

Rated as:
n/a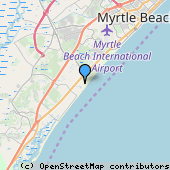 Cache attributes




Description
EN
A favorite vacation spot for many cachers including us, but our second home is here! We searched and realized no caches relatively close-by. Many muggles may pass you by, so great stealth is needed if you dare to try. Your looking for a sandy cache that blends right in!

Additional hints
D: Lbh pna yrnq n ubefr gb jngre ohg pna lbh znxr gurz qevax?
N: Lrf, vs lbh chg fnyg va gurve B???
Q: You can lead a horse to water but can you make them drink?
A: Yes, if you put salt in their O???
A|B|C|D|E|F|G|H|I|J|K|L|M
N|O|P|Q|R|S|T|U|V|W|X|Y|Z
Decode

Pictures
Log entries:

2x

0x

0x