World's biggest free geocaching network
Geopaths - matching lots of geocaches
Full statistics, GPX's, all for free!
Mail notifications about new caches and logs
100% geocaching posibilities for free



Geocachers Unlimited Meetup @ The Mega - OU0639
Coods Approx - Meet @ Old Cow Camp (see map)

The list of participants

N 27° 59.534' W 81° 51.557'
N 27° 59' 32.04'' W 81° 51' 33.42''
N 27.99223° W 81.85928°

Altitude: m. ASL.

Region:
United States > Florida

Cache type:
Event

Size:
No container

Status:
Archived

Event date:
2013-05-25

Date created: 2013-05-14

Date published: 2013-05-18

Last modification: 2013-07-10
7 Attended

4 Will attend

3 notes

2
watchers

335 visitors

4 x rated

Rated as:
Good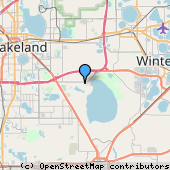 Cache attributes






Description
EN
An opportunity for members of Geocachers Unlimited or any of the various "alternative" caching sites to meet up and meet face to face, since a number of us may be finding ourselves at Circle B Bar Reserve in Lakeland, FL on May 25 for another event (or two).
Coords are approximate, up will will now be meeting up by the old cow camp - N27° 59.534'  W081° 51.557'.
TIME: 12:00 Noon

Additional hints
TrbJbbqfgbpx KV
GeoWoodstock XI
A|B|C|D|E|F|G|H|I|J|K|L|M
N|O|P|Q|R|S|T|U|V|W|X|Y|Z
Decode

Pictures
Log entries:
7

4

3x