World's biggest free geocaching network
Geopaths - matching lots of geocaches
Full statistics, GPX's, all for free!
Mail notifications about new caches and logs
100% geocaching posibilities for free
No Bull No Water! - OU063E
A photo you can not pass up!

N 27° 59.702' W 81° 52.215'
N 27° 59' 42.12'' W 81° 52' 12.90''
N 27.99503° W 81.87025°

Altitude: m. ASL.

Region:
United States > Florida

Cache type:
Virtual

Size:
No container

Status:
Ready for Search

Date hidden: 2013-05-21

Date created: 2013-05-21

Date published: 2013-05-21

Last modification: 2013-06-01

1x Found

0x Not found

0 notes

0
watchers

438 visitors

1 x rated

Rated as:
n/a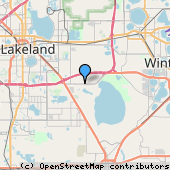 Cache attributes







Description
EN
A favorite spot for pictures and you'll see why when you get to GZ. Post a picture of the GZ area or from that vantage point to commemorate your visit to this cache. Share in your log what wildlife or nature item caught your eye while at the GZ... especially if unable to post a picture.
This is on the northwest portion of the Circle-B Bar Reserve that is accessed by a limerock surfaced utility road. Be aware of your surroundings as there is wild hogs and other critters that call the area home. The GZ is in an open field and unshaded. Depending on the time of your visit it can be HOT & HUMID! The sun can be intense. Closest shade is back on the road to the east or there is a Big Oak Tree cluster a short distance to the southwest. BRING YOUR OWN WATER! Hence the cache name.
The immediate area was previously an open range cattle ranch before being acquired by the state water management district.

Additional hints
Jvaqzvyy jvgu ab jngre & ab ohyy gb jngpu sbe urer.
Windmill with no water & no bull to watch for here.
A|B|C|D|E|F|G|H|I|J|K|L|M
N|O|P|Q|R|S|T|U|V|W|X|Y|Z
Decode

Pictures
Log entries:

1x

0x

0x

1x