World's biggest free geocaching network
Geopaths - matching lots of geocaches
Full statistics, GPX's, all for free!
Mail notifications about new caches and logs
100% geocaching posibilities for free
Winthrop University - West Center - OU072F
Webcam at Winthrop University in Rock Hill, SC

N 34° 56.280' W 81° 01.855'
N 34° 56' 16.80'' W 81° 01' 51.30''
N 34.93800° W 81.03092°

Altitude: m. ASL.

Region:
United States > South Carolina

Cache type:
Webcam

Size:
No container

Status:
Ready for Search

Date hidden: 2014-05-18

Date created: 2014-05-18

Date published: 2014-05-18

Last modification: 2018-03-08

3x Found

0x Not found

0 notes

0
watchers

309 visitors

2 x rated

Rated as:
n/a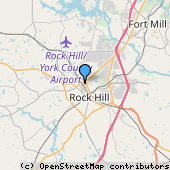 Cache attributes






Description
EN
The "West Center" webcam shows the Lois Rhame West Health, Physical Education, and Wellness Center on the left and the DiGiorgio Campus Center on the right. Between the two is the Community Concourse. Scholars Walk is alongside both buildings.
To log this webcam cache you will need to visit the posted coordinates, capture a photo of yourself waving to the webcam, and post it with your log.
Here's the webcam address:
http://www.winthrop.edu/visitors/secondary.aspx?id=30549?
Log entries:

3x

0x

0x

3x