World's biggest free geocaching network
Geopaths - matching lots of geocaches
Full statistics, GPX's, all for free!
Mail notifications about new caches and logs
100% geocaching posibilities for free
Memfis Mafia Dead Drop - OU082F
Spy vs Spy

N 40° 26.629' W 105° 05.358'
N 40° 26' 37.74'' W 105° 05' 21.48''
N 40.44382° W 105.08930°

Altitude: m. ASL.

Region:
United States > Colorado

Cache type:
Other type

Size:
No container

Status:
Archived

Date hidden: 2015-05-27

Date created: 2015-05-27

Date published: 2015-05-27

Last modification: 2016-08-02

0x Found

0x Not found

0 notes

0
watchers

420 visitors

0 x rated

Rated as:
n/a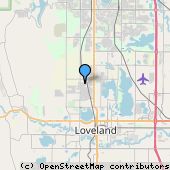 Cache attributes











Description
EN

I don't know who remembers these guys from way back but this is what I think of when I'm creating a Dead Drop/USB geocache. This first one in this series is extremely simple but just as the war between spies, things will escalate quickly. 
This USB drop cache is hidden close to my personal residence so that I can keep it safe. It is in my neighborhood near the sidewalk. You do not have to cross any fences to get to this one. Please use stealth and discretion, do not go for this cache at night. 

Additional hints
HFO vf va n jngrecebbs zngpufgvpx pbagnvare. Lbh jvyy arrq gb oevat lbhe qrivpr gung vf pncnoyr bs ernqvat n guhzo qevir. Qba'g sbetrg gb trg gur ybt pbqr.
USB is in a waterproof matchstick container. You will need to bring your device that is capable of reading a thumb drive. Don't forget to get the log code.
A|B|C|D|E|F|G|H|I|J|K|L|M
N|O|P|Q|R|S|T|U|V|W|X|Y|Z
Decode
Log entries:

0x

0x

0x