World's biggest free geocaching network
Geopaths - matching lots of geocaches
Full statistics, GPX's, all for free!
Mail notifications about new caches and logs
100% geocaching posibilities for free
Whatever Floats Your Boat - OU0B9E
Fun kayak find

N 29° 22.515' W 81° 05.229'
N 29° 22' 30.90'' W 81° 05' 13.74''
N 29.37525° W 81.08715°

Altitude: m. ASL.

Region:
United States > Florida

Cache type:
Traditional

Size:
Micro

Status:
Ready for Search

Time required: 0:30 h

Distance to travel: 0.80 km

Date hidden: 2020-04-15

Date created: 2020-04-18

Date published: 2020-04-26

Last modification: 2020-04-26

0x Found

0x Not found

0 notes

0
watchers

295 visitors

0 x rated

Rated as:
n/a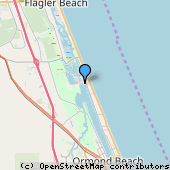 Description
EN
This cache is located on the edge of the Tomoka basin. Depending on the ride there is a small amount of beach to sit and watch dolphins, the occasional manatee, birds and boats. This is near a natural area so it is important to cache in, trash out. There are two local kayak launches near by on the river and several more further away on the other side of the basin. 

Additional hints
Ybbx ba gur evire fvqr sbe n fznyy cnyz frg nfvqr sebz gur erfg bs cnyzf
Look on the river side for a small palm set aside from the rest of palms
A|B|C|D|E|F|G|H|I|J|K|L|M
N|O|P|Q|R|S|T|U|V|W|X|Y|Z
Decode
Log entries:

0x

0x

0x