World's biggest free geocaching network
Geopaths - matching lots of geocaches
Full statistics, GPX's, all for free!
Mail notifications about new caches and logs
100% geocaching posibilities for free
TIKIS CACHE - OU0BA2
My daughter's first cache

N 43° 14.733' W 79° 53.958'
N 43° 14' 43.98'' W 79° 53' 57.48''
N 43.24555° W 79.89930°

Höhe: m ü. NHN

Region:
Kanada > Ontario

Cacheart:
Traditioneller Cache

Größe:
Normal

Status:
Kann gesucht werden

Versteckt am: 2020-05-04

Erstellt am: 2020-05-05

Veröffentlicht am: 2020-05-08

Zuletzt geändert am: 2020-05-08

1x gefunden

0x nicht gefunden

0 Bemerkungen

0
Beobachter

106 Aufrufe

1 x bewertet

Bewertet als:
n/a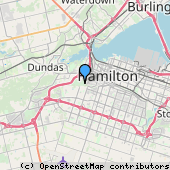 Cacheattribute



Beschreibung
EN
Stainless steel food container, wrapped in black tape. This is my 8 year old daughter's first hide. Log book, pencil and a few little toys hidden inside. Should be a fairly easy find.

Bilder
Logeinträge:

1x

0x

0x

1x