World's biggest free geocaching network
Geopaths - matching lots of geocaches
Full statistics, GPX's, all for free!
Mail notifications about new caches and logs
100% geocaching posibilities for free



Dudley Comes to WNY - OU04C9
Would hate to miss an oportunity to meet the local cachers.

Teilnehmerliste

N 42° 57.915' W 78° 41.857'
N 42° 57' 54.90'' W 78° 41' 51.42''
N 42.96525° W 78.69762°

Höhe: m ü. NHN

Region:
Vereinigte Staaten > New York

Cacheart:
Event-Cache

Größe:
Kein Behälter

Status:
Archiviert

Eventdatum:
2012-07-12

Erstellt am: 2012-07-03

Veröffentlicht am: 2012-07-03

Zuletzt geändert am: 2014-01-16
6 Teilgenommen

4 Möchte teilnehmen

2 Bemerkungen

0
Beobachter

599 Aufrufe

5 x bewertet

Bewertet als:
ausgezeichnet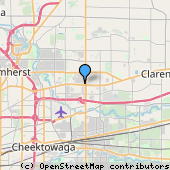 Cacheattribute




Beschreibung
EN
I hope you'll be able to come out and join us for some food, drink, fellowship and good caching talk.
---
Buffalo Brewpub is New York's Oldest Brewpub, opened on Halloween night in 1986, it was the brainstorm of Kevin Townsell who had seen a similar operation in Welland Ontario and decided to see if he could bring the concept to Buffalo.

The building was purchased in August of 1986 and after 2 solid months of renovations, we produced the first commercially brewed beer in Buffalo since the Simon Pure and Iroquois breweries closed in 1970. Our beers are brewed in a 10 bbl extract system that was manufactured Continental Breweries in Toronto Ontario. Upon opening we served 3 of our own beers and 9 other imported beer. We have expanded that to 34 taps making us the largest import and micro brewed draft beer selection in Western NY

The concept was based on having a pub style atmosphere, where you can get casual food and good beer, friendly service all at reasonable prices. Also we wanted to have a place where you would feel you belonged and our goal was to have a large mug club membership. Our mug club currently stands at over 9000 members since it inception in 1986, of that 2300 are still active regular customers.

The Buffalo Brewpub is active in community fundraising events in addition to the Buffalo Zoo, Buffalo Historical Society, Shea's Buffalo, we hold a major event the last Sunday of February called Dr Andy's Day for Kids to benefit the NICU at Sister's Hospital. The event was the brainchild of Dr Andrew Gage and Keith Morgan and has raised $179,000 since its inception.

---

Bilder
Logeinträge:
6

4

2x