World's biggest free geocaching network
Geopaths - matching lots of geocaches
Full statistics, GPX's, all for free!
Mail notifications about new caches and logs
100% geocaching posibilities for free
Aquatic Birds at Times Beach - OU053E

N 42° 52.542' W 78° 53.254'
N 42° 52' 32.52'' W 78° 53' 15.24''
N 42.87570° W 78.88757°

Altitudine: m

Zonă:
Statele Unite ale Americii > New York

Tip geocutie:
Tradiţională

Mărime:
Mică

Stare:
Ready for Search

Data ascunderii: 2012-08-12

Data creării: 2012-08-12

Date published: 2012-08-12

Ultima modificare: 2012-08-13

5x găsit

0x negăsită

1 Comentarii

0
utilizatori care urmăresc această geocutie

315 vizitatori

3 x votat

Apreciată ca:
bună

1 x recommended***
This cache is recommended by: Mr.Yuck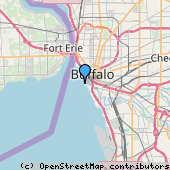 Atribute





Descriere
EN
Times Beach offers habitat for many birds. Over 230 species have been seen in the preserve. With it's open water and marshland many of these species are of the waterfowl variety. Here you can read about them or observe them for yourself.
Însemnări în jurnal:

5x

0x

1x