World's biggest free geocaching network
Geopaths - matching lots of geocaches
Full statistics, GPX's, all for free!
Mail notifications about new caches and logs
100% geocaching posibilities for free
TermiteHunter XD - (GCGC) - OU059B
Moving Cache

N 35° 25.453' W 80° 39.537'
N 35° 25' 27.18'' W 80° 39' 32.22''
N 35.42422° W 80.65895°

Altitude: m. ASL.

Region:
United States > North Carolina

Cache type:
Podcast cache

Size:
Small

Status:
Ready for Search

Time required: 0:10 h

Distance to travel: n/a

Date hidden: 2012-09-14

Date created: 2012-09-15

Date published: 2012-09-15

Last modification: 2017-01-03

10x Found

1x Not found

7 notes

4
watchers

250 visitors

2 x rated

Rated as:
n/a

2 x recommended
This cache is recommended by: QueensGrantMusic, TermiteHunter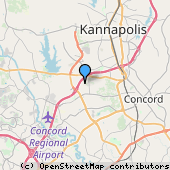 Cache attributes






Description
EN
TermiteHunter XD is a traditional moving cache who patrols the Greater Charlotte-Mecklenburg area inspecting cache sites for structural pests.  He has room for trackables or swag but does not contain any in its original state. Bring your own pen. TermiteHunter XD likes to hang around near exisiting caches and travel to other parts of the
Greater Charlotte-Mecklenburg area to check on those caches as well but prefers to check on them from a distance as to not be discovered by mistake.
When you find TermiteHunter XD, please log a find indicating you have picked him up.  You may move him anywhere within the greater Charlotte area (Mecklenburg County and its surrounding counties) but please place him within reasonable distance existing caches so that future seekers can also find the caches that TermiteHunter XD is checking on if they wish. Just ensure you don't place him TOO close that he is discovered by mistake. Once you have placed him, please log a MOVE stating you have done so and list the coordinates for where you have placed him.  It would also be helpful to list the D/T raiting of the new location so future seekers know what they are getting into.
---
 PLEASE REHIDE THE CACHE WITHIN

48

HOURS OF PICKING UP IF MOVING. 
---
This cache was created by a member of the
Greater Charlotte Geocaching Club

Additional hints
GrezvgrUhagre KQ yvxrf gb UNAT nebhaq bgure trbpnpurf.
TermiteHunter XD likes to HANG around other geocaches.
A|B|C|D|E|F|G|H|I|J|K|L|M
N|O|P|Q|R|S|T|U|V|W|X|Y|Z
Decode
Log entries:

10x

1x

7x

1x