World's biggest free geocaching network
Geopaths - matching lots of geocaches
Full statistics, GPX's, all for free!
Mail notifications about new caches and logs
100% geocaching posibilities for free
HOMELAND: Brodey House - OU05CF
The Brodey Home

N 35° 08.082' W 80° 49.569'
N 35° 08' 4.92'' W 80° 49' 34.14''
N 35.13470° W 80.82615°

Hoogte: meter NAP

Provincie:
Verenigde Staten > North Carolina

Cache soort:
Virtuele Cache

Grootte:
Geen behuizing

Status:
Kan gezocht worden

Geplaatst op: 2013-01-04

Gemaakt op: 2013-01-04

Gepubliceerd op: 2013-01-04

Laatste verandering: 2013-01-31

10x Gevonden

0x Niet gevonden

0 Opmerkingen

0
Volgers

169 x Bekeken

6 x Gewaardeerd

Beoordeeld als:
uitstekend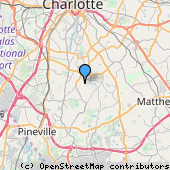 Cache attributen


Beschrijving
EN
Homeland: Brodey House
This is a location for the television series Homeland shot here in Charlotte.
To claim this find, take a photo of the home and post it with your log.
This is a neighborhood with real residents so be respectful. You do not need to be in the photo and you may remain in your vehicle. Only real photos, please no screenshots.
Lets see this home through the seasons
Logs:

10x

0x

0x

9x