World's biggest free geocaching network
Geopaths - matching lots of geocaches
Full statistics, GPX's, all for free!
Mail notifications about new caches and logs
100% geocaching posibilities for free
Barely Hidden - OU0652
Ammo can in the Bare Oaks park

N 44° 08.995' W 79° 21.972'
N 44° 08' 59.70'' W 79° 21' 58.32''
N 44.14992° W 79.36620°

Altitudine: m

Zonă:
Canada > Ontario

Tip geocutie:
Tradiţională

Mărime:
Normală

Stare:
Ready for Search

Data ascunderii: 2012-08-24

Data creării: 2013-05-31

Date published: 2013-05-31

Ultima modificare: 2013-06-07

6x găsit

0x negăsită

0 Comentarii

3
utilizatori care urmăresc această geocutie

536 vizitatori

5 x votat

Apreciată ca:
excelentă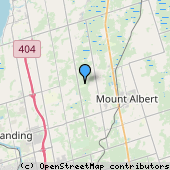 Atribute





Descriere
EN
Normally this facility will charge for day-use visitors but seekers of the cache will receive a complimentary pass when they tell the office staff that they are there to find the geocache.

You will be required to show photo ID to gain admittance.

Note that this facility is known for its righteous approach to naturist principles such as its rejection of clothing-optional in favour of mandating nudity for all members and visitors.





Facility Operating Hours:


Victoria day through Labour day 9 a.m. to 7 p.m. weekdays
9 a.m. to 9 p.m. Friday, Saturday, & the day before a holiday
Labour Day to Victoria Day 10 a.m. to 6 p.m. Everyday

The container is a camouflaged ammo can that is located on a dead-end side path that runs off of a nature trail at the back of the facility. Two trailheads are available.

Be sure to ask for a map of the facility from the friendly staff when you check in, to make finding the trailheads easier (the site numbers are listed in the additional waypoints)

Based on my experience placing this cache I strongly recommend insect repellant.


Puncte suplimentare
| Simbol | Tip | Coordonate | Descriere |
| --- | --- | --- | --- |
| | Început de traseu | --- | Path entrance between sites 234 and 235 |
| | Început de traseu | --- | Path entrance between sites 225 and 226 |

Indiciu
Onfr bs Gerr
Base of Tree
A|B|C|D|E|F|G|H|I|J|K|L|M
N|O|P|Q|R|S|T|U|V|W|X|Y|Z
Decodează

Pictures
Însemnări în jurnal:

6x

0x

0x