World's biggest free geocaching network
Geopaths - matching lots of geocaches
Full statistics, GPX's, all for free!
Mail notifications about new caches and logs
100% geocaching posibilities for free
CMPD Canopy - OU0725
To Serve & Protect

N 35° 07.762' W 80° 56.534'
N 35° 07' 45.72'' W 80° 56' 32.04''
N 35.12937° W 80.94223°

Altitude: m. ASL.

Region:
United States > North Carolina

Cache type:
Virtual

Size:
No container

Status:
Ready for Search

Time required: 0:10 h

Distance to travel: 0.05 km

Date hidden: 2014-05-16

Date created: 2014-05-14

Date published: 2014-05-16

Last modification: 2014-05-16

8x Found

0x Not found

0 notes

0
watchers

74 visitors

5 x rated

Rated as:
Excellent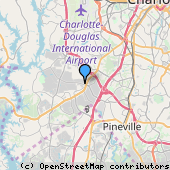 Cache attributes





Description
EN
At the posted coords is a piece of art by Billy Lee that is in the form of a tree pressed into a white disk folded in the middle. The artist says this represents the stability, shelter, and protection provided by the Police Department.  To claim credit for this cache, you will need the material that this piece of art is made from (found on the 3rd line of the nearby plaque).

Note: There isn't parking directly at the location of this cache but there are public parking lots with a very short walk via a sidewalk nearby.

Additional hints
Ba gur cyndhr
On the plaque
A|B|C|D|E|F|G|H|I|J|K|L|M
N|O|P|Q|R|S|T|U|V|W|X|Y|Z
Decode
Log entries:

8x

0x

0x

2x