World's biggest free geocaching network
Geopaths - matching lots of geocaches
Full statistics, GPX's, all for free!
Mail notifications about new caches and logs
100% geocaching posibilities for free
ByTheWay - OU0AAC
A quick hide for a good day of hiking!

N 38° 53.074' W 104° 46.897'
N 38° 53' 4.44'' W 104° 46' 53.82''
N 38.88457° W 104.78162°

Altitude: m. ASL.

Region:
United States > Colorado

Cache type:
Traditional

Size:
Small

Status:
Ready for Search

Date hidden: 2017-08-07

Date created: 2017-08-07

Date published: 2017-08-07

Last modification: 2017-08-10

0x Found

0x Not found

0 notes

0
watchers

63 visitors

0 x rated

Rated as:
n/a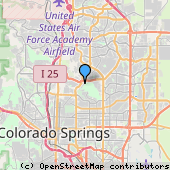 Description
EN
I stumbled by this spot literally. As usual, short cutting got me in trouble. I took a minute to rest after a couple of hours hiking on a beautiful day. I hope you enjoy your hike too! Shouldn't be too tough to spot but watch out for muggles. Weekends get busy around there. Please cover your tracks and pack out any trash you might see.

Additional hints
Ba lbhe evtug...hz...yrsg. Tbvat qbja ba evtug, tbvat hc ba yrsg. Hayrff lbhe tbvat qbja onpxjneqf gura vg'f ba lbhe yrsg. Gung'f jung V qvq.
On your right...um...left. Going down on right, going up on left. Unless your going down backwards then it's on your left. That's what I did.
A|B|C|D|E|F|G|H|I|J|K|L|M
N|O|P|Q|R|S|T|U|V|W|X|Y|Z
Decode
Log entries:

0x

0x

0x