So there's a geocache nearby that's been in place for (nearly) 15 years!  It's simply called Geocache. Seems there were a few caches in those early days that sported that name.
As I was passing by there on a hike today, I found a spot a short distance off the trail that looked good for an opencache. And so I hid one, and being super original as I am, decided to just call it Opencache.
Cache is a small 500ml Nalgene container. There's some swag in there collected at various geocaching and letterboxing events. This cache has a logging password, it's written on the logsheet so be sure to take note of it.
The closest access is via the Cline Mountain Rd Side Trail (see additional waypoints) - expect a hike of ~1.5 kms each way. Or you can park on Woolverton Rd and hike from there. We parked on Fifty Rd and followed the Bruce Trail approximately 2.5 kms to the cache location.
The view from the trail: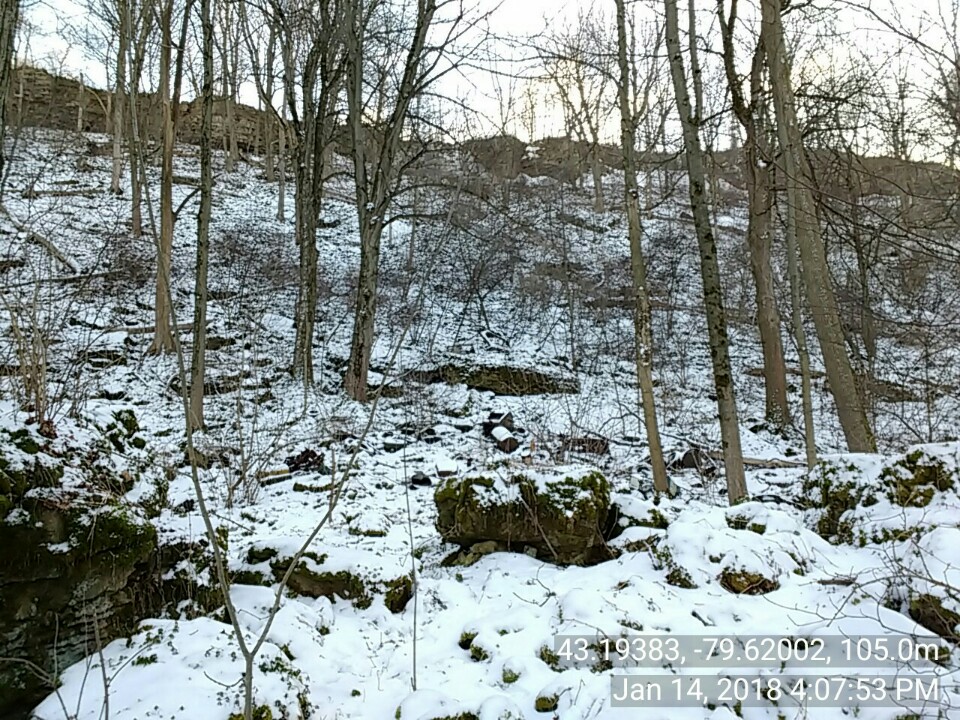 Haqre n fznyy ebpx, haqre n uhtr obhyqre (abegu-rnfg pbeare bs gur obyqre). Frr cubgbf sbe nqqvgvbany uvag
Under a small rock, under a huge boulder (north-east corner of the bolder). See photos for additional hint
A|B|C|D|E|F|G|H|I|J|K|L|M
N|O|P|Q|R|S|T|U|V|W|X|Y|Z
Decode