World's biggest free geocaching network
Geopaths - matching lots of geocaches
Full statistics, GPX's, all for free!
Mail notifications about new caches and logs
100% geocaching posibilities for free
Riverside - OU0329
Quick Park and Grab

N 42° 56.125' W 81° 25.286'
N 42° 56' 7.50'' W 81° 25' 17.16''
N 42.93542° W 81.42143°

Altitude: sous le niveau de la mer

Région:
Canada > Ontario

Type de boite:
Traditionnel

Taille:
Petite

État:
Ready for Search

Cachée le: 2011-09-11

Date de création: 2011-09-12

Date de publication: 2011-09-12

Dernière mise à jour: 2011-09-12

2x Trouvé

0x Non Trouvée

0 notes

0
observateurs

412 visiteurs

2 x notation

Évalué comme:
n/a

1 x recommandé
Cette cache est recommandée par: Norshley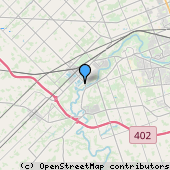 Attributs de cache






Description
EN
Thus far my hides have involved a short hike with a significant bushwack. So for my third hide I thought I make a quick park n grab. It's still out in the country
 I have not brought myself to hide a cache in the city YET! London has some really great green spaces so there will be some coming soon.
There is a spot to park just after the bridge and the cache is a short walk down the path.  

Indices supplémentaires
Ernyyl qb abg arrq bar. OHG urer vg vf, nobhg 6z bss gur genvy hc gur uvyy... ybbx qbja.
Really do not need one. BUT here it is, about 6m off the trail up the hill... look down.
A|B|C|D|E|F|G|H|I|J|K|L|M
N|O|P|Q|R|S|T|U|V|W|X|Y|Z
Décoder
Entrées du journal:

2x

0x

0x