World's biggest free geocaching network
Geopaths - matching lots of geocaches
Full statistics, GPX's, all for free!
Mail notifications about new caches and logs
100% geocaching posibilities for free
Leetown Park Cache - OU0382
You are hunting for a small container in an area park.

N 39° 20.208' W 77° 54.707'
N 39° 20' 12.48'' W 77° 54' 42.42''
N 39.33680° W 77.91178°

Höhe: m ü. NHN

Region:
Vereinigte Staaten > West Virginia

Cacheart:
Traditioneller Cache

Größe:
Klein

Status:
Archiviert

Versteckt am: 2011-12-18

Erstellt am: 2011-12-18

Veröffentlicht am: 2011-12-18

Zuletzt geändert am: 2012-08-15

2x gefunden

1x nicht gefunden

1 Bemerkungen

0
Beobachter

205 Aufrufe

2 x bewertet

Bewertet als:
n/a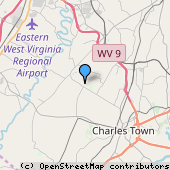 Cacheattribute






Beschreibung
EN
This park has a playground that is fun for kids and the hide location is good for the whole family to hunt.
The park has limited hours dusk to dawn.  If the gate is closed do not enter as it is closed.

Zusätzliche Wegpunkte
| Symbol | Typ | Koordinaten | Beschreibung |
| --- | --- | --- | --- |
| | Parkplatz | --- | Parking |
Logeinträge:

2x

1x

1x