Zaloguj się, by zobaczyć współrzędne.

Wysokość: m n.p.m.

Województwo:
USA > Maryland

Typ skrzynki:
Wydarzenie

Wielkość:
Bez pojemnika

Status:
Zarchiwizowana

Czas: 0:45 h

Długość trasy: 0.25 km

Data rozpoczęcia wydarzenia:
2015-05-23

Data utworzenia: 2015-05-05

Data opublikowania: 2015-05-06

Ostatnio zmodyfikowano: 2015-07-22
4 Uczestniczyło

6 Będzie uczestniczyć

1 komentarze

0
obserwatorów

528 odwiedzających

2 x oceniona

Oceniona jako:
b.d.
Musisz się zalogować,
aby zobaczyć współrzędne oraz
mapę lokalizacji skrzynki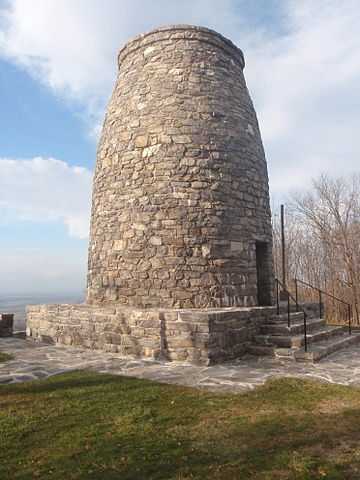 ---
This OCNA exclusive after GW event will take place at The Original Washington Monument, inside Washington Monument State Park, a couple miles outside of downtown Boonsboro, Maryland, at 7:00 PM on Saturday, May 23rd, 2015. Please note there is a $2 parking fee for Maryland residents, and a $3 parking fee for out of State residents. On the honor system, so I'd highly advise you to have dollar bills to put in the little black box at the entrance!
This event is designed to NOT interfere with with a 6:00 PM to 7:00 PM CITO event in a Hagerstown City Park, nor the 8:00 PM to 10:00 PM Midnight Madness Geocoin event on the grounds of Geowoodstock; both of which are listed exclusively on Geocaching.com.
We're running a little low on OCNA promotional items (we are planning to have many new ones made for our 5th anniversary in August, 2015), but as long as a boatload of people don't show up, we should be able to rustle up something for everyone in attendance, including some non OCNA, yet Geocaching related door prizes. 
This event will run for approximately 45 minutes. The Monument is a virtual cache on our website, and we should have 2 OCNA moving caches, and at least 2 vehicles which are loggable BIT caches on our website. There are 8 Geocaching.com listed caches inside the park, and all within .3 miles of the event. Hope to see you there!