Welcome to OpenCaching North America! Geocaching is about having fun outdoors while using GPS-enabled devices to find "treasure" hidden by other participants. Typical geocaches are small watertight containers that holds a logbook in which the finder can record their visit. The container may also hold small trinkets that can be traded. To learn more about geocaching visit our
wiki pages
.
This is the official OpenCaching site for North America (including Central America and the Caribbean) and all US Territories. This site went live on August 18, 2010. Our goal is to have a database of quality, unique caches that, once approved by the OC Team, are enjoyed and rated by YOU, the geocaching community. OCNA offers twelve cache types, including virtual, webcam, and moving caches. We also offer a number of unique cache types: BIT Caches, Guest Book Caches, MP3 (Podcast) Caches, and Benchmarks. The site is 100% free to use with no "regular vs premium member" functions or restrictions.
Actualités

2019-07-01
OCNA
(Auteur:
Équipe OC
)
Welcome to OpenCaching North America.
Geocaching is an outdoor sport or activity in which cachers use a GPS connected device to find hidden containers placed by other participants. Caches contain items for exchange and a logbook in which the finder records their discovery of the cache.  Finds are then recorded digitally on the OpenCaching website where the coordinates of the cache's location are stored along with the description and instructions necessary to find it.
OpenCaching North America is completely free to use and is maintained by member volunteers.
État actuel du jeu
Nouveaux comptes utilisateur
980
Nouvelles recommandations accordées
0
Nombre total de géocaches
2,976
Géocaches notées comme excellentes
704
Utilisateurs actifs
1,169
Nombre de recherches
5,367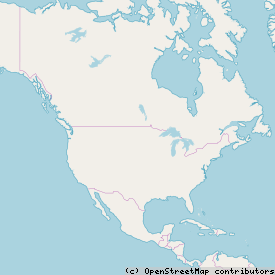 OU0C35: Tumbleweed Paradise
OU0C34: Read Beyond the Beaten Path - Hammond Public Library
OU0C32: WMCache
OU0C33: Histoire de la CIP
OU0C2F: Marlborough Bushwack Cache
OU0C2E: Antler Hill
OU0C2C: Katrina's Lost Island
OU0B54: Rendezvous
OU0367: Munzee Mall Mania
National Wildlife Visitor Center
Baltimore Monuments & Memorials
OCNA Challenges
Dernières caches récompensées
Munzee Mall Mania

posée par

NativTxn

(2021-04-01)

États-Unis > Texas

phantom_309:

Brenda and I enjoyed finding your cache today. It takes a "CO" with a big heart to place a cache that is wheel chair accessible. There are only a small amount of caches out there of the many cache listings that include this great hobbie for all to enjoy. I have seen others but "HATS OFF TO NativTxn" for including everyone to get out and about. It means a lot for those who are challenged and want to get on with life. TFTC!